Meet the Team
The designers of the CM Global English ELL Assessment
have extensive experience in ELL assessment and instruction.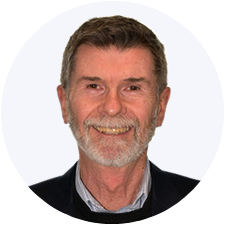 Anthony Carrigan, BA, BEd, MA (TESOL) UBC
President
Tony has more than thirty years of experience in ELL assessment and instruction in public schools and in post-secondary institutions in Canada and England. He has been a sessional instructor in ELL methodology at UBC and SFU. As a former district coordinator responsible for managing one of Canada's largest K to 12 ELL programs for two decades, Tony has assessed and taught thousands of students from ages five to seventy-five. Tony has also spent more than a decade in International Education programs, particularly in China where he has given keynote presentations on assessment and instruction,  has facilitated extensive overseas assessments, and recruits and trains EFL teachers.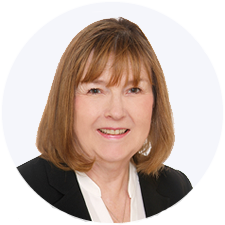 Daphne McMillan, BEd, MA (TESOL) UBC
Vice-President
Daphne has extensive expertise and has provided leadership, locally and internationally, in English language assessment and instruction. Her professional responsibilities have included: School District Curriculum Coordinator ESL (ELL), sessional instructor UBC and SFU in ELL methodology, advisor and consultant to international education programs, And Professional Development presenter to teachers and administrators in China. She has broad experience in designing and administering ELL/EFL assessments to a wide age range of students, both in British Columbia and in China.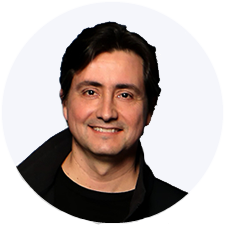 Ricardo Rosado-Trujeque, BA (Communication) MSM (ANAHUAC)
Director
With over twenty years of experience leading technology projects Ricardo has been responsible for the strategy and life span of multiple products worldwide. From research to product architecture and functional specifications, all the way to product development and international commercialization, Ricardo has managed cross-functional teams in projects ranging from startups to multinational Fortune 500. In the area of Education, Ricardo has developed a diversity of solutions for several institutions, including UBC, Carnegie Mellon, World Bank Institute, The Justice Institute of BC, Vancouver School Board/Genesis and others.
Dr. Lee Gunderson, BA, MA, PhD
Advisory Committee Member
Lee is a Professor and former Head of the Department of Language and Literacy Education at the University of British Columbia. He received the David Russell Award for Research, the Killam Teaching Prize, and the Kingston Prize for contributions to the National Reading Conference. He was awarded the British Columbia Deans of Education Media Contributor of the Year Award, the UBC President's Award for Education through the Media, the BC TEAL Lifetime Contributors Award, and an Honorary Life Membership in the Learning Disabilities Association of Vancouver. Dr Gunderson has been an ongoing advisor with CMGE.
J. A. Bruce Beairsto, BSc, MSc, MA, PhD
Advisory Committee Member
Bruce was Superintendent of Schools in the Richmond School District, which has a large immigrant population with English being the first language in less than half of students' homes. He is currently an adjunct professor in the Education Faculty at Vancouver's Simon Fraser University and a consultant in Education who provides training for educators in both Canada and China.
Ida Ollenberger, BEd, Diploma in SpEd, TESL Certificate
Advisory Committee Member
Ida has been an educator in several districts in B.C. at the elementary, middle, and secondary levels. Her experiences include classroom teaching, ELL specialist, and membership on various collaborative resource teams, including the BC Ministry of Education's 2016 ELL Standards Working Group and the Metro ELL Network. Currently she is a District ELL consultant in New Westminster where her responsibilities and expertise are in ELL assessment and instruction.
UX Design & Customer Support Lead